2021/OCT. 14
【Apply】Program Application for 2022 Sep. Entry is Now Available to International Students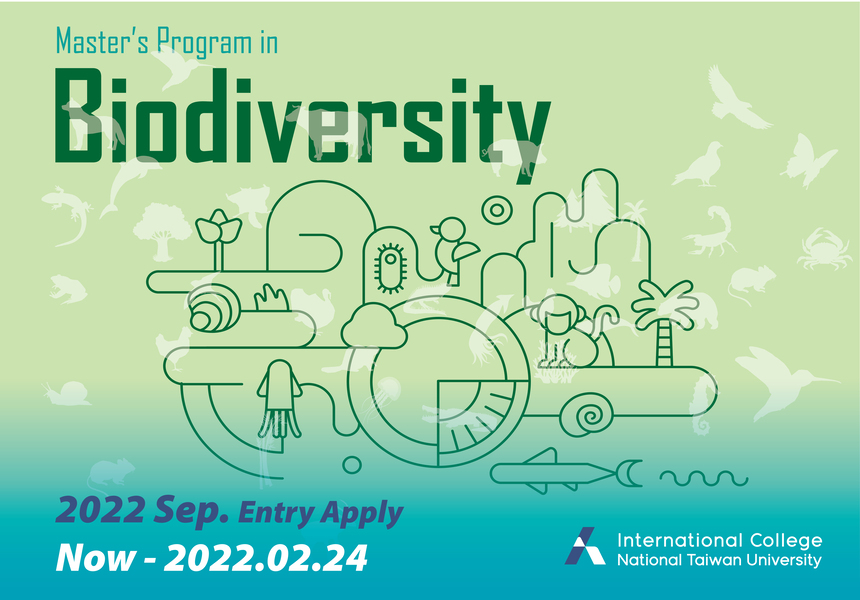 Oct. 14, 2021

『 Apply to Master's Program in Biodiversity | MPB Admissions Information for Int'l Students 』
Are you looking for an interdisciplinary and biodiversity-related master's program in Taiwan?
Master's Program in Biodiversity (MPB) now opens to international students to apply for 2022 September Entry!
What are the Requirements?
◉ 1st Round: Oct. 14 - Dec. 05, 2021 (Closed)
◉ 2nd Round: Dec. 13, 2021 - Feb. 24, 2022
Last, we also hold several Info Sessions for prospective students, our faculty members will be online and give a brief introduction of the program and course arrangements.